A Happy Halloween Blog Hop To All.
Today is Day Nine of the fourth annual Halloween Blog Hop:
The 31 Days of Halloween
hosted by
Smeared and Smudged.
To find out more about the 31 Days of Halloween



click here.



Even non-participants can win prizes!



For all information please visit that link
on the Halloween Blog Hop Roll in my sidebar.
And will be publishing a host of information there about the blog hop all month long.
If you are on the hop you should have come here from
and when you leave here you will be
First of all, a huge thank you to the
lovely, sorry! Horrid Hoppers!
I have really appreciated your visits and comments.
I am sharing a group of the fabby
There is a set of ten on special offer with two frames included.
is one of the sponsors offering prizes on the hop.
Why not visit our challenge blog?
One of the great things about these for me
is that as they are in a manga style
I am more or less forced into using bold and bright
I never pick up bright colours unless I must but
I have to admit I have enjoyed working with these very
I would like to enter this page into the
~~~~~~~~~~~~~~~~~~~~~~~~~~~~~
I would like to enter this page into:


19th Challenge....Anything Goes.
~~~~~~~~~~~~~~~~~~~~~~~~~~~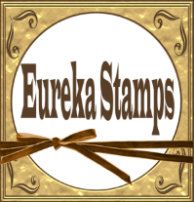 Challenge#9 Trick or Treat
The Corrosive Challenge Blog
#159 Something Wicked This Way Comes
Villians and Monsters